Packaging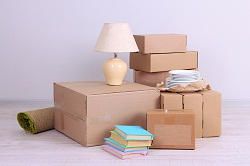 With little exception, most people who are moving houses or moving office, detest the length and monotonous packaging process. Although it can be quite exciting originally, it quiclly loses its novelty due to the repetitive nature of the beast at hand. Now however, you no longer have to deal with such tedious actions as NorwayRemovals.com can do it for you. If you want a free quote for our unbeatable packaging service, then just call us on 020 8746 9617. We give professional advice, fantastic service and provide all of the necessary materials that you will need. Rather than deal with the anxieties of relocation yourself, share them with us and we can ensure your life is a lot easier.

Before you begin to pack your possessions, whether they are household items or office equipment, you should decide what would go where when you reach your destination. As you pack, therefore, make sure that all of the contents in each box will go to the same room or place upon unpacking. That is, all of the items that will go in a particular bedroom should be placed in the same boxes. As well as this, it is important to label your boxes with appropriate information that with make your life infinitely easier at your new location. All you need to write on each box is: contents of box; destination of box; and whether it is fragile or not. By doing all of this the unloading and unpacking at your destination will go much more smoothly. Why waste your time by searching through boxes, trying to figure out where they should go when you can eliminate all of that nonsense at the start?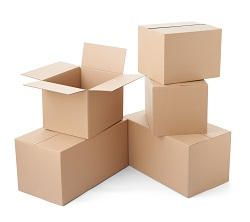 It doesn't matter what it is that you need packing because we can do it. Our experience in the field of removals means that we have dealt with a wide range of items both big and small and everything in between. It doesn't matter if you have a house full of Edwardian rocking chairs, or a 50" plasma television in each room, we can pack them properly and carefully. If you also have a lot of breakables, such as picture frames, vases and ornaments then we understand if you want to handle them yourself. But, again, we have vast experience of handling such objects and always take extra-care with anything that has sentimental value. We also offer full disassembling and re-assembling services as well as the wrapping of furniture. Combining all of these things means that you would receive a comprehensive packaging service, and all for an extremely reasonable and inexpensive price.

So if you would like to have the responsibility of packaging taken off your hands by a reliable and efficient removal company then just call us on 020 8746 9617. Call this number and get a free quote on whatever it is that you would like from us, and we can promise that it will be lower than you expect. Why suffer with the regular stresses of a move, when you can take them away with one phone call? Packaging is the most important part of the removal process, and if it is done properly the rest of your move will flow smoothly and quickly to a successful conclusion.