Domestic Removals to Norway Made Easy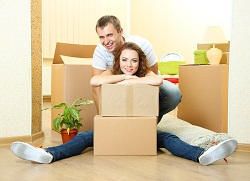 Are you moving home to Norway and unsure of how you are going to get your domestic contents there? Moving house is hard work and even worse when you are going further afield. So what do you do? The answer is simple - hire Norway Removals. You can rely on us to get your home contents to Norway without any problems. We are professionals when it comes to international removals so hire us today. We will arrange a meeting to discuss your needs, and calculate your amount and supply a quote. All of our transportation is reliable and our staff members – highly trained. We have plenty of practice in domestic removals so call us anytime on 020 8746 9617 for more info.
We Are the Best Choice When Moving Home
It can be daunting when moving to a new country and particularly when it comes to taking your belongings. Most people ask: Is it worth it? For instance, the big question is: Shall I buy it all new in my new destination and save money? Obviously the decision is yours but there are going to be some things you will want to keep and that means taking them with you. It really isn't as expensive as you might think to take along your most favoured pieces of furniture and then there is the personal memorabilia! Even if you don't take all of your contents it will be tough to minimise your load so much you will just be taking a suitcase!
Reasons to Hire Us for The Big Move
Moving house is a big job and there is a lot to do. We have years of experience and can help you save money on your domestic removals. You can request a free consultation and learn more about our latest deals. We can be of assistance with a range of moving needs including providing packing services, loading, deliveries and unpacking. All the house removals we take on are done promptly and at a price we know you will be happy with. Our trained house movers are hard working and will do a thorough job. You can rely on us to source the best transportation for the move. We are well trained and experienced and can help with all your international removals.
For A Fast Acting Moving Service We Are the Answer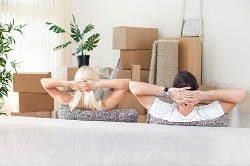 Yes, we are here to work out the best way to transfer your domestic contents to Norway so call us now on 020 8746 9617. Our trained customer service will organise the best service to suit your needs. Whether it is a small amount or a massive shipment, we will sort the best delivery service to suit your schedule and budget. We only use the newest transport methods that are all reliable with the latest satellite navigation systems installed. Nothing beats us; we are experts at domestic removals. We guarantee a first-class relocation. Our fully insured vehicles are continually checked and all have the latest lifting gear to make loading and unloading easier.
Call Now and Reserve Your Appointment
You will not find a better deal anywhere else. We at Norway Removals are experts when it comes to home removals and will get it done competently. You can rely on us to transfer your possessions to Norway carefully and with the least disruptions. We continually keep you informed when on route. We are knowledgeable and capable and will get the job done well. We are open 7 days a week and can answer any query, book a consultation or give you a free quote. Call us anytime on 020 8746 9617 and talk over your needs with our friendly staff.