Norway Removals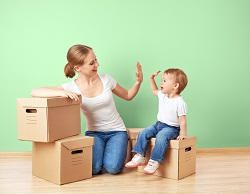 When it comes to moving house, or moving office, help should always be welcome. There are a huge number of obstacle in the way of movers being able to complete a stress-free relocation. Norway Removals is a removal company that can assist you in all aspects of your removal. It doesn't matter if you are moving locally or nationally, we can provide you with the necessary professional help that will make it much smoother. There is no reason to try and do everything on your own, or rely on friends and family to help you, because our inexpensive, yet comprehensive, removal service is accessible to everyone. Moving home, or office relocations are stereotypically stressful occasions for everyone involved, and it is our job to try and eradicate this particular aspect of the process. By hiring us, you will ensure that you remember the move as relatively enjoyable as opposed to a period of intense anxiety that most people tend to experience. If you want to learn more about the services we provide, or get a free quote for those services, then just call us on
. By doing this you will be on the road that takes you to a successful relocation.

We have a great deal of experience in the removal business and therefore know exactly what it is our customers need. We are well established and although we are based in London we operate all over the United Kingdom, Europe and predominantly Norway. All of our staff are well-trained in every aspect of home and office removals, whether it is furniture that needs taking apart, or antique items that need wrapping carefully. Our experience in the business means that we appreciate our customers' needs more than most removal companies. Because of our history you will have no need to worry about your possessions because we know exactly how to handle them. But we can also act in an advisory role, which means that you can make the most of the experience we boast in the business. Don't settle for anything less than a company that has invested itself in the business of removals and makes it its express business to excel in every aspect of it.

Primarily, we aim to hep our customers undertake a well-organised, stress-free move that will be remembered as a positive experience rather than a negative one. All of our staff are well-spoken, extremely friendly, hardworking and efficient when it comes to the job in hand. We firmly believe that removals should be characterised by anticipation and excitement rather than dread and anxiety. Although we pride ourselves on our practical skills when it comes to assisting movers, we also pride ourselves on our ability to make our customers feel more at ease with the situation. The majority of our customers express huge satisfaction with our removal services and our personable style, showing the importance of the two together.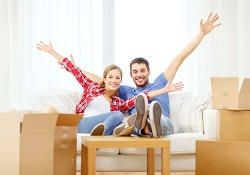 The services we offer to all of our customers are extremely well-priced and are aimed at keeping you within your overall budget. Before any moving has even begun we can provide you with essential advice that will allow you to prganise your move sufficiently. By organising everything thoroughly the rest of the move will go ahead without any major hiccups. If, however, you do not prepare sufficiently, moving house or office can be problematic at best. Our advise ranges from communication with your insurance company, to how to pack boxes so they do not break. By taking our advice, you will save time and you will also save money. On top of this, we provide an excellent packaging service that supplements the advise given. If you are uncomfortable trying to undertake a huge job such as packing away all of your belongings, then we are the company you need. All of our staff are extremely well trained when it comes to careful handling of goods, because we understand how important it is to finish a relocation with no major damages or breaks. All necessary materials will be provided by us, such as boxes, wardrobe boxes, bubble wrap, tape and furniture wrapping. This means that you don't have to go and hunt it down yourself. Our storage service is also extremely affordable for people who need to keep furniture or other items under lock and key for any length of time. It doesn't matter if it is short or long term, our prices make it affordable for anyone who needs it. Needless to say, our storage facilities are extremely secure and well-sized. For the move itself we provide large, well-maintained and clean vans that are driven by highly trained individuals. There is absolutely no reason for you to worry about heavy lifting, or dismantling furniture because that is what we are here for. We literally take the weight off of your shoulders. So many movers find themselves stressed, and even injured, because of the physical side to moving house or office. With our help this can be utterly eradicated.

We are, therefore, the perfect removal company for you. Not only do we have excellent experience in the business of local, domestic and international removals, but our sole goal is to bring about a stress-free relocation for all of our customers. Not many removal companies can claim to be so customer-oriented or have such a wide variety of removal services. By hiring us, you will find yourself actually enjoying the experience of moving house or moving office rather than be emotionally drained by it. If you wish to obtain free quotes on everything that we offer just call us on
and you can start on the journey to an enjoyable removal experience.