Hire Us for the Perfect Office Removals to Norway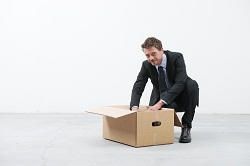 If you are preparing for office removals to Norway make sure you get expert advice and support. Moving office is a huge undertaking and hard work, so hire Norway Removals. We have years of practice and will make the transfer easier and quicker. You can trust us to deal with all of the work involved including supplying the packing services to make sure your equipment and furniture is protected for the move. We are the best when it comes to international removals so call 020 8746 9617 anytime to learn more. We provide answers to your queries and give free quotes. Our staff members are highly trained and will do a super service. All of our services are affordable and will fit into all budgets.
We Are the Solution for a Fast Commercial Relocation To Norway
When it comes to office moving there is a lot to arrange, so make sure you get the best help – hire us. We supply a range of office deals to suit all sizes, from small to large corporate businesses. Our drivers and loaders are familiar with all types of business and employee relocation needs. We offer impressive deals that will save money so call 020 8746 9617 now for a free consultation. You can trust us to deliver fast and efficient services. We can advice and support you for overseas office removals so get in touch today.
Why We Are The Best?
We are a long established business relocation company with vast knowledge in the field. Any relocation is tough but when it means moving to another country then the pressure is on. You can place your trust in us to do a top job at a good price. Plus, we will safely ship your equipment to your new office in Norway. Care is of the utmost importance and we will make certain all of your precious belongings get to the new business premise promptly. All of our workers know exactly how to deal with your commercial relocation so place your trust in us. You will be impressed with our services; we have a solution to suit every client. You can rely on us to support you throughout the move, from start to finish.
Don't Look Any Further – We Are the Smart Choice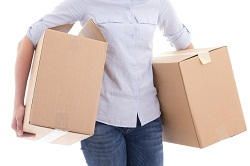 When it comes to office moving you need to be on the ball with the entire process and that means hiring us. Get in touch and discuss your requests with our friendly and helpful staff. We have a wide selection of transport methods to suit individual needs. Our transport vans are all the latest models and equipped with the proper lifting gear and the best GPS systems. All of our drivers and loaders are kept up to date with new laws and regulations. We are fully insured and guarantee 100% customer satisfaction. You get a dependable office relocation with us every time.
Book Now for the Best Deal
We have a wide range of commercial removals packages available to suit all sizes of businesses and all bank balances. Don't look any further - we at Norway Removals are the best choice for office removals to Norway. We are extensively trained and familiar with businesses' needs. Our staff members are here to guide you through an easy process. We are open 24/7. We will do a caring job. We can be flexible to suit you so call us now and we will answer all your questions or supply free estimates. There is no other company that offers such outstanding office moves like us. Call 020 8746 9617 and reserve you appointment today.