Moving to Norway? Use Any Part of Our Service: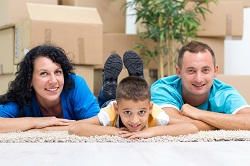 More and more British companies and families are taking the plunge and relocating to foreign shores, and Scandinavia is becoming a popular destination for many ex-patriots. If you are moving all the way to Norway, there is going to be quite a mission in moving everything you own to a new address over there, and there is likely to be a bit of a logistical problem in coordinating everything. Norway Removals however is more than just a removal company and we can help you plan, prepare for and coordinate a house or office move. More information about the service we offer is detailed below, or you can give us a call on 020 8746 9617.

Our company helps you prepare for moving day by deploying a number of handy movers with packing supplies to help you pack everything. We can bring boxes, tape, tissue paper to pad your fragile ornaments, wrapping paper and protective items such as furniture covers and temporary wardrobes. No stone will be left unturned and we will label everything to make sure it doesn't go missing for weeks after you arrive, and this will ensure it is delivered to the right room.

We can also offer a safe storage facility for your furniture or company products, which may be used for any period of time whilst you are either waiting to move into your new home or office, or completing any necessary renovation works or redecorating. The storage units come fully insured and we will happily supply a man and van to help you empty it periodically.

On moving day itself, you will no doubt be anxious that your belongings are treated with care and protected from any risk of damage. Our movers take great care to carry and load your belongings sensibly and safely, and our packing services usually ensure that anything fragile or delicate is well protected. We load our lorries in an expert manner to make sure there is little chance of movement during transit and as our lorries are always clean and tidy, there is no need to worry about anything being soiled or spoiled!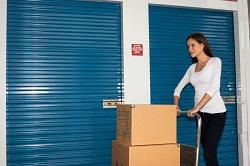 If you have a lot of bulky furniture and are based in a home or office which has many corridors and stairwells, our lifting and manoeuvring techniques are usually successful but if anything is too large to remove, our movers can dismantle most furniture items and then rebuild them when we arrive at your destination. Our service is as large or small as you want it to be – we can offer a small number of workers to help you lift and load a van, or a number of removal lorries within which to move everything.

Because we work flexible hours you don't need to worry about working around us – we can move you whenever you want or need to go, and no part of Norway is inaccessible for our removal team. Our workers are efficient and organised and very well-spoken individuals who will be able to help you with any problems you may encounter. Our customers include home owners and businesses and we also serve landlords, students and those in rented accommodation. We will literally do everything for you if you need us to.

If you leave everything in our capable hands, your move to Norway is sure to be a success, and for a free quote please don't hesitate to call us on 020 8746 9617 – remember that all quotes given by Norway Removals are inclusive of the cost of insurance, which is one less thing for you to worry about!